THE MYSTERY OF TOM BRADY'S STOLEN SUPER BOWL JERSEY HAS FINALLY BEEN SOLVED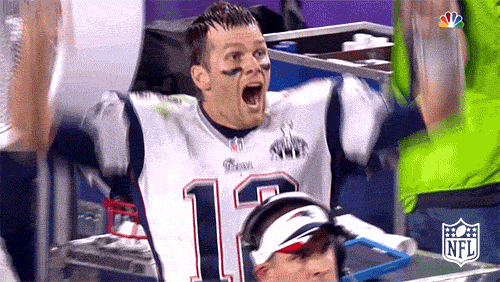 Tom Brady's Stolen Jersey Mystery Solved!
We know Tom Brady is happy, but you won't believe how his jersey was smuggled South of the Border…
After nearly two months of investigation, the FBI, Houston Police Department, and Mexican law enforcement authorities solved one of the biggest mysteries in the world of sports memorabilia: Tom Brady's missing super bowl jersey is found. The stolen jersey was missing for such a long time too!
The jersey went missing right after last month's game in Houston. It is worth half-a-million dollars. it was found in Mexico. So, who had it and who did it?
The Thief and the Poser
Fox Sports NFL reporter Jay Glazer says the person was "posing" as a member of the media.
"That person of interest, from what I'm told, is an international member of the media. But I don't believe he is actually a member of the media. Instead, he posed as a member of the international media."
Glazer went on to explain that the thief was caught on video, "going into the locker room right behind Bill Belichick as if he was with the team." Later, he was seen walking out of the locker room with, "something under his arm."
START WINNING

YOUR DRAFTKINGS COMPETITIONS
NFL & PGA Lineup Buildeer.


ONE MEMBERSHIP.

Join today and receive instant access to handpicked fantasy players for all NFL & PGA DraftKings Linesups. Start outscoring your competition and learn the strategies to become a daily fantasy guru.